Blossoms of all types are some of the most extravagant creations of nature. Their mesmerizing fragrance makes the room filled with positivity and spreads good vibes. Many flowers symbolize peace, love, and affection, and when you give flowers to someone, it helps to express your feelings. However, believe it or not, some specific flowers symbolize your zodiac signs. As the birthstones are associated with your zodiac, these flowers align with your zodiac stars and portray your perspective, preferences, dislikes, and characteristics. It is safe to say that these flowers will make your loved ones feel special. Therefore, let's find out which flower you can give to your loved ones based on their zodiac sign.
Which Flower Represents Your Zodiac Sign?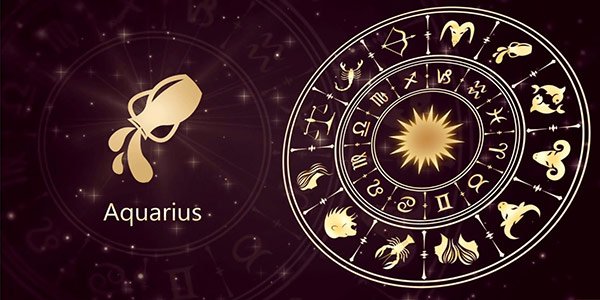 Zodiac Sign: Aquarius (20th January – 18th February)
Flower: Orchid
Aquarians are the ones who think forward and prefer to take the roads less traveled. These individuals exhibit elegance yet are robust. Orchids are sturdy and delicate yet glimpse distinguished from the surrounding. These flowers suit the aspects of an Aquarian. Thus, making Orchids a brand of the true Aquarian vibrancy.
Zodiac Sign: Pisces (19th February – 20th March)
Flower: Water Lilies
Water lilies correspond to the individuals who fall under the Pisces zodiac sign. Pisces are known to be sensitive, creative, and thoughtful. These individuals go with the flow and just like the Water lilies. They make their existence sensed and convey their friskiness to everyone they meet throughout the journey. Hence, Water Lilies perfectly illustrate the Pisces zodiac sign personalities.
Zodiac Sign: Aries (21st March – 19th April)
Flower: Honeysuckle
To the people with the first zodiac sign, the Honeysuckle flower signifies Aries as it represents the new beginning. There is no one like Aries, who is always ready for something new. The Honeysuckle flower is also a symbol of happiness. The bold and powerful fragrances of the Honeysuckle flower match the robust personality of Aries. They are the ones who do not fear competing with anyone who stands in their way, which makes this bloom a perfect match for them.
Zodiac Sign: Taurus (20th April – 20th May)
Flower: Lilies
People with the Taurus zodiac sign tend to be remarkably desirable, empathetic, and caring. These people love being with someone who makes them feel special. Taurus represents the people who stand out from the crowd and thus makes lilies a perfect match for this zodiac sign. The Lily flower stands out due to its mesmerizing fragrance and appearance, making it an excellent representation of Taurus.
Zodiac Sign: Gemini (21st May – 21st June)
Flower: Lavender
Geminis are the ones who are fun-loving and enjoy the company of others. They are energetic and do not fail to grab everyone's attention in a room full of people. Likewise, the fascinating fragrance of the Lavender flower captures the attention and fills the place with its mind-boggling aroma and attractiveness. Thus, Lavender is a distinctive zodiac flower for all Geminis and makes it a perfect flower to gift to your loved ones.
Zodiac Sign: Cancer (21st June – 22nd July)
Flower: White Rose
Cancers like to be pampered and are also known as moon-babies. White roses perfectly fit this zodiac sign because they symbolize innocence, integrity, and liveliness. The astonishing white petals describe the sensitive characteristics of the people with Cancer zodiac signs. The color of peace and the opportunistic vibes of a white flower expresses the ambient and peace-loving nature of the Cancer zodiac sign.
Zodiac Sign: Leo (23rd July – 22nd August)
Flower: Sunflower
The people who fall under the Leo zodiac sign tend to be more confident, social, and carry a bold personality. Sunflower always heads toward the Sun and grabs all the spotlight, similar to Leos. Since this flower is associated with the Sun, they are also well known as happy flowers that brighten someone's mood. Leos love to make their loved ones feel special and thus make the Sunflower an ideal match for the Leo zodiac sign.
Zodiac Sign: Virgo (23rd August – 22nd September)
Flower: Chrysanthemums
Virgos are likely to be termed perfectionists and the ones who love to be detail-oriented. People with the Virgo zodiac sign are firm and buoyant. Chrysanthemums are the perfect Virgo star sign flowers. Chrysanthemums bloom before the winter season and stand still during the cold weather. Virgos also tend to have keen eyes when looking at even the minute details, similar to the complex and meticulous chrysanthemums. You can get these flowers in different colors, making them a perfect gift for your favorite Virgos.
Zodiac Sign: Libra (23rd September – 22nd October)
Flower: Roses
Libras are well known for being impartial, living a balanced life, and staying composed. These individuals prefer to facilitate adoration and fellowship with the community. Roses are the best picks for Libra as they represent their natural beauty and romance but, most importantly, their unconditional love. This characteristic of Libras to make everyone happy and feel loved makes Roses a perfect zodiac flower for this zodiac sign.
Zodiac Sign: Scorpio (23rd October – 21st November)
Flower: Dark Red Flowers
Scorpios are individuals who are known to have enigmatic personalities. The Dark Red Flowers carries a mystique essence that echoes with the characteristics of Scorpios. You will often find the Scorpions to stand tall in any condition, similar to these Dark Red Flowers. And thus, making it a suitable match for the zodiac sign Scorpio.
Zodiac Sign: Sagittarius (22nd November – 21st December)
Flower: Carnations
The Carnations flowers symbolize devotion and enthusiasm. When it comes to the people who fall under the Sagittarius zodiac sign, they are overly joyous, decisive, positive, and confident. These individuals are also known for their charming nature towards their special ones. Carnations are vibrant, and putting them in a vase makes it look adorable. Thus, no other flowers can be a perfect choice for the Sagittarians.
Zodiac Sign: Capricorn (22nd December – 19th January)
Flower: Pansy
Capricorns are stubborn, persistent, and love to display the results of their hard work. They usually don't age but get better and focus on perfection. Pansies symbolize determination, longevity, and trueness. These flowers perfectly fit with the uncompromising perseverance of Capricorns. Hence, if you have someone close to you with this zodiac sign, and need to offer them a flower bouquet, go ahead with Pansies.
What's Next?
Now that you know about the flowers associated with the astrological zodiac signs. Please feel free to place your order right now and spread smiles among your loved ones. We offer you a wide range of flower bouquets and floral arrangements for all occasions like birthdays, anniversaries, corporate gifting, and many more. Do not hesitate to share your blessings with your dear ones by sending the right flowers that can make them feel loved.