Did you know that flowers have meanings associated with them? And, that there are flowers befitting specific occasions? Flowers are a part of the most important occasions in our lives. They are conspicuously present on birthdays, funerals, graduation, weddings, etc. forming an integral part of our lives. Some flowers have religious significance too. It is impossible for any person to be completely unaware of flower meanings. Everyone knows that a red rose stands for romantic love and that one does not send yellow roses to anyone in mourning. However, meanings are associated not only with roses but also with other flowers. Most people do not consider flower meanings before gifting flowers. Similarly, people who receive flowers may not know their meaning and hence miss the underlying message. Know which flower stands as the national flower of what country? Read on to know more about flower meanings and to see what your favourite flower means
CARNATIONS
Carnation symbolizes pride and beauty. A red carnation symbolizes love, pride and admiration; a pink carnation symbolizes the love of a woman or a mother; a purple carnation symbolizes capriciousness; a yellow carnation symbolizes disdain, rejection or disappointment; while a white carnation symbolizes innocence and pure love. A striped carnation conveys refusal.
DAFFODIL
Daffodil symbolizes regard and chivalry. It is indicative of rebirth, new beginnings and eternal life. It also symbolizes unrequited love. A single daffodil foretells a misfortune while a bunch of daffodils indicate joy and happiness.
LILY
Lily symbolizes purity and refined beauty. White lily symbolizes modesty and virginity, orange lily symbolizes passion, yellow lily symbolizes gaiety while Lily of the Valley symbolizes sweetness and purity of heart. The Easter lily is the symbol of the Virgin Mary.
DAISY
Daisy symbolizes innocence and purity. It conveys loyal love and I will never tell. Gerbera Daisy specifically conveys cheerfulness.
ORCHIDS
Orchid is a symbol of the exotic beauty. It symbolizes refinement, thoughtfulness and mature charm. It also symbolizes proud and glorious femininity.
RED ROSE
A red rose is an unmistakable expression of love. Red roses convey deep emotions – be it love, longing or desire. Red Roses can also be used to convey respect, admiration or devotion. A deep red rose can be used to convey heartfelt regret and sorrow. The number of red roses has special romantic meanings associated with them. 12 red roses is the most popular of all which conveys "Be mine" and "I love you".
SUNFLOWER
Sunflower signifies pure thoughts. It symbolizes adoration and dedication. It is symbolic of dedicated love. It is however also symbolic of haughtiness.
WHITE ROSE
White is the color of purity, chastity and innocence. White flowers are generally associated with new beginnings and make an ideal accompaniment to a first-time bride walking down the aisle. White flowers can be used to convey sympathy or humility. They also are indicative of spirituality. Hence, white roses also follow suit.
YELLOW ROSE
Yellow roses are an expression of exuberance. Yellow roses evoke sunny feelings of joy, warmth and welcome. They are symbols of friendship and caring. The yellow rose, like the other roses, does not carry an undertone of romance. It indicates purely platonic emotions.
Pink Roses
There are a lot of variations of the pink rose. Over all, pink roses are used to convey gentle emotions such as admiration, joy and gratitude. Light pink rose blooms are indicative of sweetness and innocence. Deep pink rose blooms convey deep gratitude and appreciation. Pink roses also connote elegance and grace.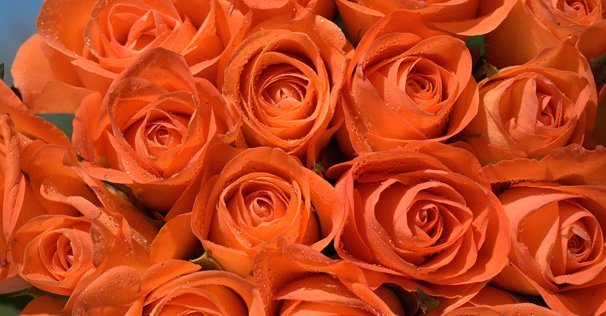 ORANGE ROSE
While a yellow rose reminds us of the sun, an orange rose reminds us of a fiery blaze. These fiery blooms signify passion and energy. Orange roses can be used to express intense desire, pride and fervour. They also convey a sense of fascination. These flowers rival only the red roses as messengers of passion in romance.
TULIP
Tulip signifies a declaration of love. It also symbolizes fame and perfect love.
Few words about our video
At Better Gift Flowers, every flowers bouquet and arrangements are handcrafted by industry experts and are delivered to your doorsteps fresh and in neat. Whether it's flowers, cakes, chocolates, personalised gifts or other gifting items, every single product in our store is handpicked and assured with best quality standards, Explore the wide range of gifts at Better Gift Flowers and pick a suitable one for your dear ones. We guarantee that you'll get the best gifting experience with 
Better Gift Flowers
. Have a glimpse of our video and subscribe to the newsletter for upcoming offers and updates.
Have A Happy Gifting…